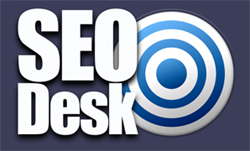 (PRWEB UK) 7 March 2014
Unlike many other businesses security, gates and barrier specialists Frontline Automation look forward to the time of year their memberships and accreditations are up for renewal. Rather than looking at them as a necessary evil that accrue extra hard work and processes, they look forward to giving their clients the opportunity to see the hard work they put in to being health and safety compliant.
Their two upcoming renewals are for ContractorPlus and Constructionline, both easily recognisable bodies which help earmark the contractors that clients can trust. Frontline Automation believe in being accredited by as many bodies as possible, as this gives clients the best overall sense of the standards a contractor can offer. These two come with a range of different benefits for Frontline Automation and, by proxy, their clients.
ContractorPlus is due for renewal shortly and will assure clients of Frontline Automations ongoing commitment to health and safety. The membership checks health and safety measures such as risk assessments, policies, insurance cover and method statements. There are many benefits to being ContractorPlus approved, amongst them are: